We are proud to be able to offer a beautiful, well-built and well-maintained 18 hole course. As the golf course is located at the foot of Kilsbergen, the character consist of a mixture of park and forest areas. The view towards Kilsbergen, forest and land beautifully frame our golf course.
Hole 3 is our signature hole called The Beaver Hole. It's a par 3 hole where you stand elevated and look down on the green, which has a treacherous location right next to a meandering stream. On the other side of the road, the landscape has changed somewhat since 2019. A beautiful stone bridge has been placed over the ravine, which now also contain two ponds.
As the final hole, we have a short par 4 where you aim for the clubhouse. The brave and long hitting player has the chance to reach the green in one stroke. But be careful, the green is guarded by a stream that runs around it and can easily catch your ball. If you play safe from the tee, you still have a good chance of a birdie. A classic risk and reward hole that can be played in many different ways.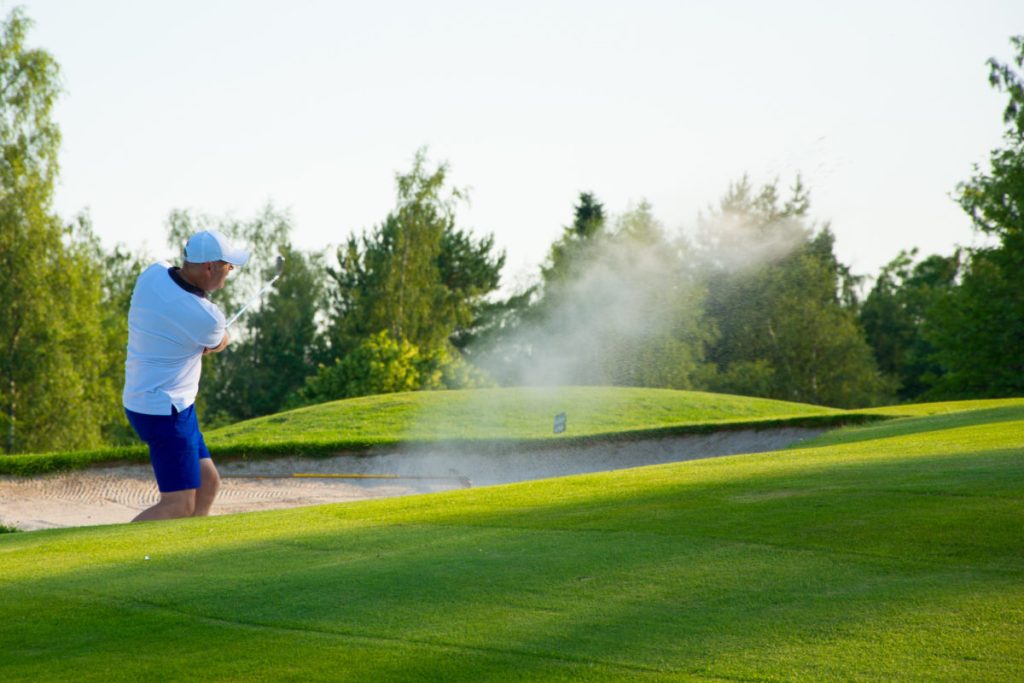 INDEX
*From tee 64 on hole 4, the hole is played as a par 4. Other tees par 5.
Years of construction - 1939, 1962, 2001 and 2007
Architects: R. Sundblom, A. Berglund, N. Sköld, P. Chamerlain, K-O Seth
Total lengths in meters
| Tee | 64 | 58 | 54 | 50 | 47 |
| --- | --- | --- | --- | --- | --- |
| Meter | 6 175 | 5 667 | 5 304 | 4 927 | 4 650 |
| Par | 70 | 71 | 71 | 71 | 71 |